May
5
Sat
I Am Loved – Single Mom's Outreach

@ Christian Center
May 5 @ 11:00 am – 5:00 pm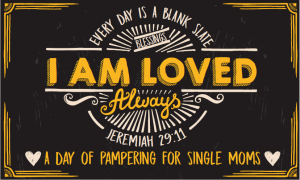 Are you a single mom? Do you deserve to be taken care of? We think you do!
Come and enjoy a free massage, or maybe a makeover. How does some free lunch, a dessert bar, coffee, drinks, crafting, mentoring, and so much more sound? All FREE!
It's our way of saying "Thanks for being you!"
Space is limited. Register below or call (724) 929-9290.