The Media ministry is a diverse group of people that all love to serve (among other things)! You don't need to be the world's best at computers or have perfect hearing. You just need a willing heart and the ability to learn. Each week we help facilitate an atmosphere of worship within the church. The team handles the broadcast of services online, video production, sound, on-screen visuals, and lighting. There are lots of ways to be a part of this team.
We have young and old as a part of the team and we pride ourselves on training whoever wants to learn. It takes many volunteers each week to help make the media team work. Each service requires 3 people minimum to help run audio, computer/lighting, and video. Throughout the week we shoot various snippets for the announcements or promotional videos to help bring awareness to our congregation and community.
If you are interested in learning how to shoot or produce videos, broadcast live videos, turn lights funky colors, push buttons on a computer, or play around with sliders on a soundboard, please contact me and I will help teach you and provide you with a mentor to help you succeed in whatever your role will be.
Matthew Cario
Director of Media Ministry
Reach me by email or call the church at (724) 929-9290.
About Matt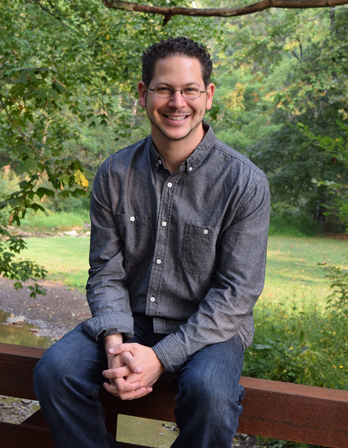 Matt has been at Christian Center since 2014 and joined the Media team back in 2016 and helped to bring lots of new equipment and expertise to the team. He has served as the leader of other media teams for over 15 years and has been trained by some leaders in the industry. Matt is married to his talented wife, Jennifer, since 2011 and has 3 children, Elnora (Nora), Emmitt, and Eli. When not at the church Matt & Jen have their own marketing business that keeps them very busy traveling around the world.
In his spare time, Matt is working on his pilot's license to fly a fixed-wing glider. He also loves to work with his hands and loves to work on his farm and remodeling their house and help others to do the same.